agm & financial results
streaming
your online agm and financial results production team
Eclipse Streaming Solutions provides secure and professional streaming and webcasting support for your agm and financial results.
Live  Stream Financial Results
Webcasting your AGM or Financial Results LIVE with the ability to add polling and voting your members can attend form anywhere in the world. Events, Company Announcements, Virtual and Hybrid Conferences are our speciality.
Eclipse Streaming and Webcasting solutions will deliver fantastic results for your next AGM or financial results webcast. We specialise in hosting online corporate events, financial results, live events and concerts, presentations to investors, analysts and shareholders, , product launches and so much more.
Remote Speakers
Easily integrate remote speakers to add high production. Dynamic camera angles, as well as audience reaction, including pre-produced videos, stingers and other content such as logos / images / power point presentations add professional audio, our team of webcasting professionals will ensure your next webcasting event is a success.
LIVE VISION MIXING
Our experienced and creative live vision mixers deliver high production value for your hybrid or virtual events.Eclipse Streaming and webcasting solutions deliver multi-camera productions and live streaming
for conferences, product launches, awards evenings, concerts and events
for the corporate and online video community.
VOTING AND POLLING
At Eclipse Streaming and webcasting solutions for live events we provide text based Q+A , custom landing pages , login and registration with accurate analytics to monitor your online viewers. Allowing interactivity with the viewers for your next event.
Our solutions for  surveys ,voting and polling are perfect for online courses and CPD accreditation
CONNECTIVITY
No worries !
In case of unreliable Wifi at the venue / location, we can provide connectivity via LTE, Bonded 3G with our own streaming equipment.
LOADSHEDDING
Chat to us about pre-recording your speakers and delivering as LIVE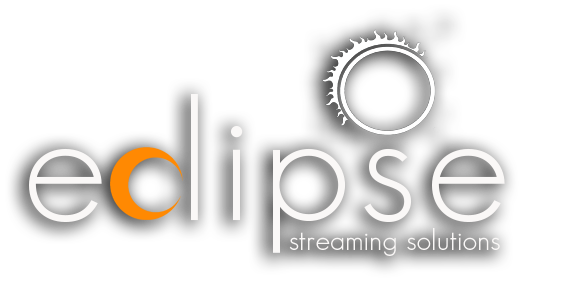 + webinar + micro-site +mentimeter + support and production
+ polling + voting + login and registration + remote participants
streaming - webcasting - virtual & hybrid event specialists - online radio