live streaming & webcasting
production service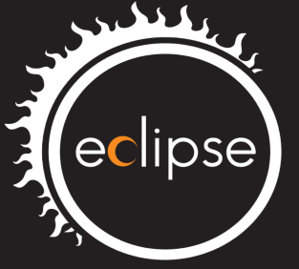 your Live Web Cast
production team
Eclipse Streaming Solutions provides secure and professional streaming and webcasting support for your LIVE event.
Live Stream Your Event With Eclipse Streaming Solutions
Webcast your next event with a team of professionals
Eclipse Streaming and Webcasting solutions will deliver fantastic results for your next event webcast.
We specialise in hosting online corporate events, financial results, live events and concerts, presentations to investors, analysts and shareholders, product launches and so much more.
Streaming of live, hybrid and remote events
Fully customizable end to end
Your brand and corporate identity carried throughout the audience experience
Single URL or stream to social media
Registration and user login facility
Disclaimers and POPIA statements
Slide integration
Online surveys, downloadable documents and assessment functionality for CPD
Viewer Q&A
Live chat facility
Dynamic polling
Zoom and MS Teams integration
Superb analytics and viewing reports
Video on demand in a fully branded catalogue for later viewing
REMOTE SPEAKERS
Easily integrate remote speakers to add high production. Dynamic camera angles, as well as audience reaction, including pre-produced videos, stingers and other content such as logos / images / power point presentations add professional audio, our team of webcasting professionals will ensure your next webcasting event is a success.
PRE-RECORD YOUR EVENT
Make your live events load-shedding proof by pre-recording presenters for playout during the live event. Our technical team will seamlessly integrate this content into your live event stream.
LIVE VISION MIXING
Our experienced and creative live vision mixers deliver high production value for your hybrid or virtual events.Eclipse Streaming and webcasting solutions deliver multi-camera productions and live streaming
for conferences, product launches, awards evenings, concerts and events
for the corporate and online video community.
VOTING AND POLLING
At Eclipse Streaming and webcasting solutions for live events we provide text based Q+A , custom landing pages , login and registration with accurate analytics to monitor your online viewers. Allowing interactivity with the viewers for your next event.
Our solutions for surveys ,voting and polling are perfect for online courses and CPD accreditation
CONNECTIVITY
No worries !
In case of unreliable Wifi at the venue / location, we can provide connectivity via LTE, Bonded 3G with our own streaming equipment.
LOADSHEDDING
Chat to us about pre-recording your speakers and delivering as LIVE
PRODUCTION SERVICES
Onsite production services with highly experienced producers and crew. The best videographers, producers and technical streaming specialists are all on hand to ensure your event is a success
Customizable interface
Our Totality interface management system has been developed over a decade specifically for event streaming and video on demand
Highly customizable to give your audience a world-class experience
webcasting and live streaming
video production
micro-site + event platform

Cape Town & Gauteng
streaming - webcasting - virtual & hybrid event specialists - online radio
we will help you create the perfect production

from concept to delivery


- virtual & hybrid event specialists -